Come join your global family as we celebrate that

9-15 JUNE 2023 INDIANAPOLIS
Join the disciple-making movement!
We have launched our global Nazarene Discipleship framework, "A Journey of Grace," released our new bylaws, and unveiled our new name, Nazarene Discipleship International. Through worship of our Savior and inspiring speakers, delegates and guests will dive deeper into our discipleship vision and be equipped for global action.
Dear NDI Convention delegates and friends of Nazarene Discipleship:
We look forward with holy anticipation to all God has in store for us at the 2023 Nazarene Discipleship International (NDI) Convention. I can promise you this: it will be a convention like we have NEVER had before!
NDI has re-envisioned, re-organized, and re-activated our global strategy, unifying the church around our shared mission, "to make Christlike disciples in the nations." With the launch of the new initiative of the Board of General Superintendents called "A Journey of Grace," there is a renewed passion for relational discipleship.
From 9-12 June 2023, in Indianapolis, Indiana, USA, we invite all global NDI delegates and friends of Nazarene Discipleship to join us for the culmination of our launch of "A Journey of Grace"! You won't want to miss this time with Jesus and the Body of Christ!
Until we meet, let's pray fervently for God to bring revival to His church. Oh, that this revival would begin in us at this Convention and Assembly! See you soon!
God Bless,
Dr. Scott Rainey, Global NDI Director
Convention Schedule
---
Part 1: Pre-event
March - May 2023
Online regional forums (NDI Delegates Only)
Online workshops (pre-recorded)
Part 3: Post-event
Posted plenary sessions
Posted workshops
GA Kids resourcing
Part 2: NDI General Convention
Friday — 9 June 2023
Workshops
Plenary Session #1* (3:00 – 4:30 PM)
GA Kids (6:30 PM – 8:00 PM)
Saturday — 10 June 2023
Plenary Session #2* (8:30 AM – 10:00 AM)
Children's World Quiz (9:00 AM – 4:00 PM)
Workshops
GA Kids (6:30 PM – 8:00 PM)
Sunday — 11 June 2023
GA Families (Noon – 4:00 PM)
Prayer Circles (2:00 PM – 5:00 PM)
GA Kids (6:30 PM – 8:00 PM)
Monday — 12 June 2023
Plenary Session #3* (8:30 AM – 10:00 AM))
General Assembly: Quadrennial Address (10:30 AM – Noon)
* in person and live-streamed
Delegates and guests will gather in Indianapolis or join online for the Global NDI Convention to explore and expand the church's vision of discipleship. Through uplifting worship and special presentations, each participant will come away inspired and informed about how they can be intentional about making Christlike disciples.
The global NDI team and Global NDI Council envision three plenary worship services that focus on the Nazarene Discipleship framework "A Journey of Grace." In addition, workshops will provide needed discipleship, resourcing and strategies to participants in multiple languages. Ministry partners are organizing the first-ever experience for children and their families that includes our World Quiz and additional ministry opportunities!
Certificate of Election Forms
District Leaders: As your district prepares to elect delegates for the General Assembly and Conventions, please click on the link below to find the Certificate of Election forms. You will need to complete these forms in order to report delegate names to the General Secretary's office.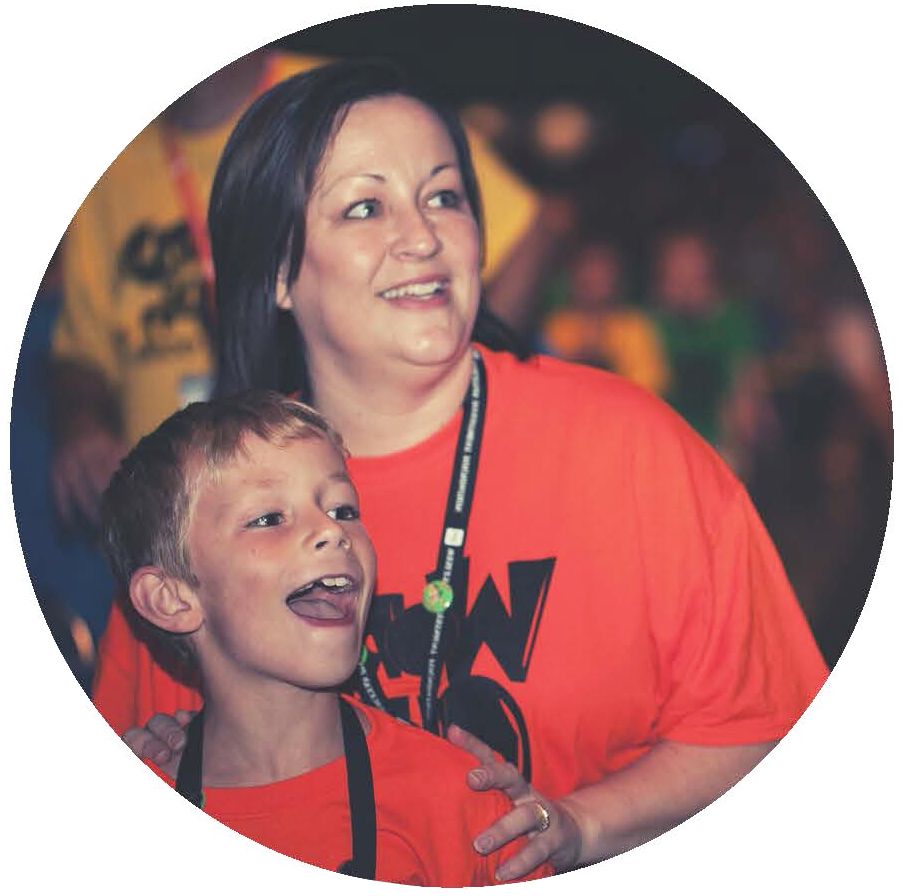 Children's World Quiz will be held on Saturday, 10 June 2023, and we anticipate over 2,000 children participating! This event is a chance to experience the presence of God in a special way as students who have studied God's Word come together for worship and fun! The gathering will be a time to see old friends and make new friends as the Scriptures come alive and speak to hearts. For many students, it will be a once-in-a-lifetime experience that they will never forget.
VOLUNTEERS NEEDED
We are in need of people to serve as runners and general volunteers. Runners will be responsible for getting scorecards to the master score-keepers at the end of each quiz round. General volunteers are needed for set-up, general information and security during the quiz, and tear-down. To volunteer for the World Quiz, email dwhipp@nazarene.org.