Come join your global family as we celebrate that
JESUS IS LORD
9-16 JUNE 2023 INDIANAPOLIS
On 19 September 2023, Nazarene Youth International will be 100 years old!
We are excited to start the celebration with our global family during the 25th Global NYI Convention, which will take place in June 2023.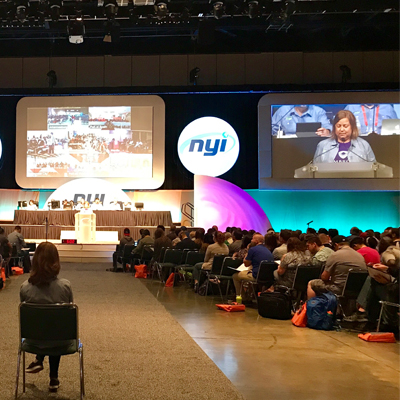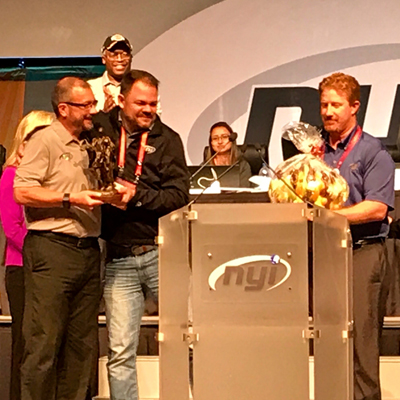 JOIN US IN INDIANAPOLIS IN-PERSON OR ONLINE
Certificate of Election Forms
District Leaders: As your district prepares to elect delegates for the General Assembly and Conventions, please click on the link below to find the Certificate of Election forms. You will need to complete these forms in order to report delegate names to the General Secretary's office. Resolution forms and General Board Nomination forms are also available via the links.
The Global NYI Convention is a special time of inspiration, fellowship, connection, celebration, and decision-making to shape NYI's vision for years to come. Over 1,600 delegates are elected in district NYI conventions around the world, and our commitment is to facilitate their participation at this global gathering.
In order to accommodate the various realities of our constituency around the globe, NYI's Convention will be structured as a hybrid model:
Part 1: 2-3 June 2023, online
Part 2: 9-12 June 2023, online and in-person (Indianapolis, Indiana, USA)
Our hope is that this structure will allow the greatest number of people to take part in the fellowship and legislative proceedings of the Global NYI Convention. All delegates will be fully able to participate, whether they are participating virtually or in person. The overview of the tentative schedule for the Global NYI Convention is as follows:
Convention Schedule
---
Part 1 – Online
Friday, 2 June 2023
Plenary Session
Regional Caucuses
schedule based on the needs of the regions through June 3 and 4.
Saturday, 3 June 2023
Regional Caucuses

EUR - June 3rd 1:00pm London Time
SAM - June 3rd 10:00am Brazil Time
MAR - June 3rd 11:00am Panama Time
AFR - June 3rd 3:00pm East Africa Time
AP - June 3rd 9:00am Manila Time

schedule based on the needs of the regions through June 3 and 4.
Part 2 – Online and In-person
Friday, 9 June 2023
Delegate Registration
Plenary Session
General Assembly Worship Service
Saturday, 10 June 2023
Plenary Sessions
NYI Centennial Celebration
General Assembly Worship Service
Sunday, 11 June 2023
General Assembly Worship Services
Monday, 12 June 2023
Plenary Session
General Assembly – Quadrennial Address
General Assembly Worship Service
All NYI delegates who are participating in person in Indianapolis, Indiana, USA, will need to arrive in time to register between 10:00 – 15:00 (EST) on 9 June 2023. We will be concluding our Convention Monday at noon, so delegates can begin departing late Monday evening or Tuesday morning. You should plan on four to five hotel nights depending on your departure flight.